For those of you born under Gemini, this year you have the power to create something amazing, to achieve something you never thought would be possible. But it'll take a lot of time and effort, and you need to pay attention to every last little detail. Due to Gemini's hyperactive and impatient nature, it's not easy to remain focused for a long time, so before getting down to work, it's time for a mini vacation! Recharge your energy, allow yourself a full day of relaxation, of sports in the park with friends, a shopping spree with the ladies… And before jumping back into work, remember to wear jewellery with your zodiac sign and your good luck birthstone, and take them with you wherever you go!
GEMINI'S BIRTHSTONES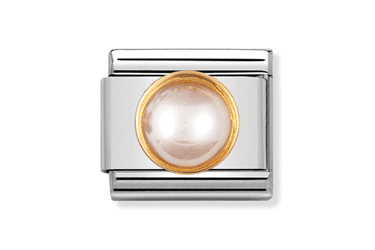 PearlA grain of sand turned into a precious gemstone, the pearl symbolises transformation.  Wear it and never be afraid of the changes the future may hold.
Mother of pearl
Pure white and elegant, the mother of pearl is a symbol of peace and tranquillity. Wear it and you'll always find the right inspiration.
THE PERFECT JEWELLERY FOR GEMINI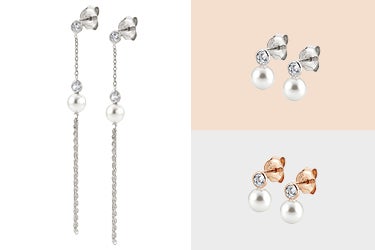 For Her Gemini do have their own natural charm, but why not accentuate it with a touch of class? The perfect jewellery for the Gemini woman are earrings from the Bella Collection with pearls. They recall the zodiac sign and are the height of impeccable taste. Do you prefer a pair of simple, elegant studs, or dangly, sexy earrings? Choose your favourite!
For Him
Wanting to go on vacation usually goes hand in hand with wanting to be free from worries and responsibilities – a desire to be ourselves. The perfect jewellery for the Gemini man are bracelets from the Trendsetter Collection. Shiny stainless steel is combined with coloured finishing to amp up style, define the attitude and show off the taste of the man who wears them.
Fun and curious, hyperactive and moody, but also creative and endowed with flawless intuition, Gemini have a thousand different personalities… Express yours with the Composable bracelet by adding a Composable Link with your zodiac sign.