2017 began with a long moment of reflection for Aries. Last year was quite challenging. You were forced to confront difficult situations and overcome many obstacles, but it should be smooth sailing from here on out. So don't get discouraged! With a little effort and perseverance, you'll finally see your dreams come true and fully enjoy what you've fought so hard for. To keep that fierce determination alive, it helps if you've got the right look. The stars uncover the perfect jewellery and birthstones for Aries: wear them with your beautiful, dazzling smile, and you'll be unstoppable!
Aries' Birthstones
DiamondThe Aries' birthstone is the diamond, which is good for meditation, provides strength and courage, and protects against attacks from external forces. It's the perfect gemstone to have when facing life's daily challenges.
Moonstone
This stone preserves the mysterious energy of the Moon. It brings tranquillity and stability, and inspires optimism, confidence, and one's innate sensuality. Wear this gem and you'll never be afraid to express yourself.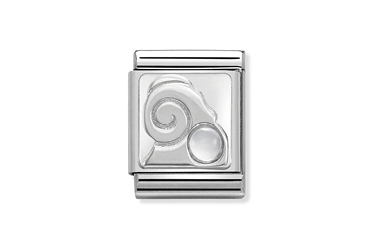 THE PERFECT JEWELLERY FOR ARIES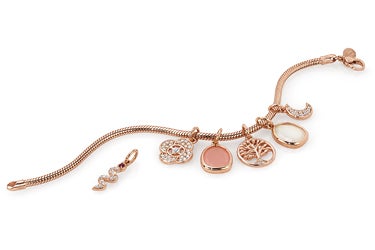 For HerThe perfect jewellery for the Aries woman is a personalised piece from the MyPendants Collection. This vast selection of coloured Jade pendants and precious symbols are beautiful keepsakes of your greatest moments, and of life's many joys..
For Him
The perfect jewellery for the Aries man is simple and elegant. An essential detail for living each day with style: a watch from the Time Collection. Add your own personal touch with the Composable Links that best represent you and your story.