Father's Day is a holiday celebrated all over the world as a tribute to father figures as a point of reference, a leader and a protector of the family. It may be celebrated everywhere, but the date differs depending on where you live, and each place has different customs and traditions for celebrating this special event.

One thing is certain, though, and that is that Father's Day is something to be celebrated all together as a family, even if that means simply sitting around the table together at lunch or dinner. It could be the perfect moment to organise a trip or an afternoon outing. However you decide to celebrate Father's Day, thanking your dad with a gift that's just for him is a must!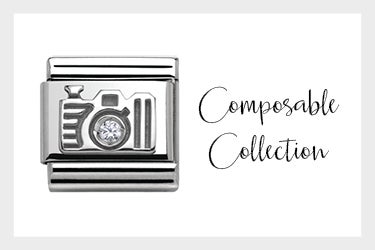 Take a trip with us around the world, discover the traditions related to this magical day and find inspiration along the way for gifts dedicated to Dad!
Father's Day: the date in traditionally Catholic countries

As already mentioned, Father's Day falls on different days depending where you are. In traditionally Catholic, countries, Dad's special day is always March 19th. Why is that? Because it's the day when St. Joseph, who raised the baby Jesus alongside Mary, became a model father to follow and honour.

Countries celebrating Father's Day on March 19th include Italy, Spain, Portugal, Belgium, Switzerland, Bolivia and Honduras. How is this day traditionally celebrated in these countries? Usually, the entire family spends the day together and has a big lunch or dinner with Dad's favourite dishes. This special day isn't just for Dad, though, it's also for Grandpa, who is also the centre of love and attention.

Many times kids learn poetry or nursery rhymes at school and then recite them for their father on this special day, together with handmade cards and arts and crafts to wish him the very best. Just like in the rest of the world, it's part of tradition to get a nice gift for Dad and give it to him at breakfast or during a special lunch or dinner prepared just for him.

His gift must be unique and meaningful: what could be better than a bracelet created especially for him? Choose personalised Charms and create jewelry which shows your dad just how much he means to you.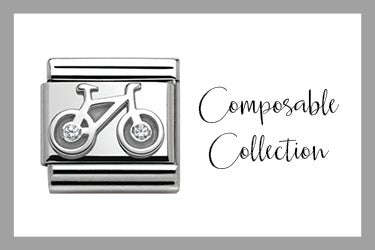 Father's Day in Anglo-Saxon countries

In Anglo-Saxon countries, just like in most parts of the world, Father's Day is celebrated in the summer, and in particular on the third Sunday in June. The date changes each year for the United States, the United Kingdom, South Africa, Argentina, Canada, India, Japan, and also in many European countries such as France, Greece, the Czech Republic and the Netherlands.

In addition to celebrating with family lunches and dinners and gifts for Dad, which is common all over the world, there are also symbolic celebrations with ties to local traditions. In South America, par exemple, for example, they light a bonfire in the city centre and the fathers try and jump over it in a single leap. In France, in addition to gifts, tradition has it that children also give their dads a red rose. Flowers are also typically a part of the gifts which children give to their fathers in the United Kingdom: in fact, here Father's Day is celebrated almost as if it were Valentine's Day because they give candy and chocolates along with the flowers. And in this case too, in addition to eating sweets together, a special gift for Dad is a must.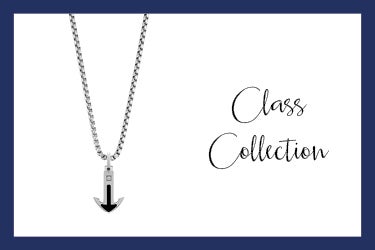 Among our ideas for a strong, modern Dad are stainless steel necklaces with a pendant: which one will you choose for your dad? Among our favourites there is the anchor pendant: choose the one that's right for your dad as a special gift.
Another idea for the perfect Father's Day gift is a key chain: both a functional accessory and precious jewelry, your dad will keep it with him always and use it in his everyday life. There's the key chain from the Class Collection with an anchor-shaped pendant that can be worn together with the anchor necklace, and a version with a stainless steel plaque , embellished with a sparkling Cubic Zirconia gemstone.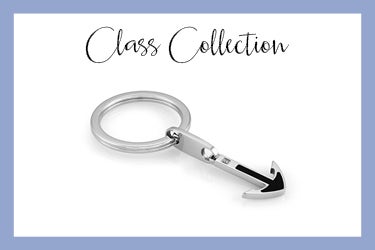 Popular traditions linked to Father's Day all over the world

In some countries, in addition to the classic Father's Day celebrations, there are also events derived from popular local traditions. For example, in many parts of Germany, the holiday falls on Ascension Day, which is on the 40th day after Easter. The celebration of Vatertag or Herrentag is quite unique: all the dads are put onto an ox-drawn wagon carrying wine, beer and local dishes. These Bollerwagen filled with fathers parade about town, bringing fun and good cheer to all.

Another interesting tradition comes from Australia. Here Father's Day is celebrated on the first Sunday in September. In the state of Victoria, where it's a major holiday, each year 32 districts elect the town's greatest father. And of course, here too fathers are celebrated with lunches, dinners, and gifts.

One of the most traditional gifts dedicated to Dad on his special holiday is certainly the watch: classic with a stainless steel personalisable watchstrap, or more sporty, with a silicon watchstrap or a wristband in coloured fabric?