The anchor a symbol that's closely linked to sailors and is tattooed and worn as jewelry by many people who love sailing and the sea. But the anchor actually has a deeper meaning than its obvious connection to the ocean. Over time a lot of men have started wearing jewelry with anchor-shaped pendants, even though they don't have a specific connection to the sea. So is it just a fashion choice, or does this symbol mean something more?

Let's take a look at the anchor's hidden meanings: whether they are ancient or more recent, they always make for fascinating tales. Finding out more about the stories related to this symbol may help us to choose a great gift for someone special: a lot of men love jewelry with anchors and other nautical symbols. And it's not just the men: the anchor has also become the perfect charm for women's jewelry that's classy, fun and contemporary.



The maritime anchor, symbolising strong ties

A strong bond, deep, enduring and invincible: this is one of the greatest and most intense meanings represented by this symbol. Its original purpose was to anchor ships to the bottom of the sea, thus making it safe for everyone on board. Over time it was only natural that the anchor became a symbol of secure, solid, meaningful ties.



Bracelets from the Trendsetter Collection are the perfect gift for every occasion: they can be adjusted to fit every wrist size, thanks to their composable design which allows you to add or remove individual Links. So don't worry about guessing their wrist size! In addition to the anchor, you'll find bracelets from this collection that are decorated with other nautical symbols: discover them all!

The anchor as a symbol of hope


Initially tied to safety and stability, over time the maritime anchor has also been used as a symbol for broader meanings. For example, as a part of Christian tradition, this object has quickly become a message of hope towards the future: the anchor symbolises a brilliant, happy life.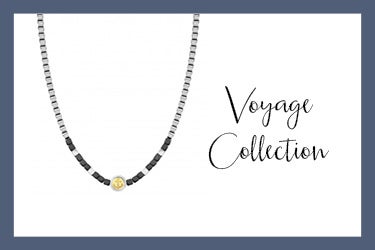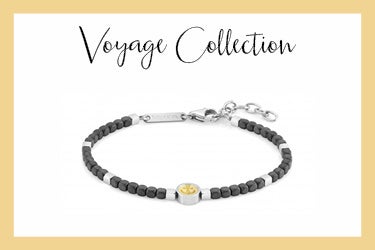 Express your love by sharing the anchor symbol

Life, stability, a connection: over time, it was only natural that the anchor became a symbol of love. This object is often depicted as a symbol of fidelity: the anchor gets firmly planted into the bottom of the ocean floor and provides the ship with the stability it needs. This is the same stability that two people who are in love with each other rediscover day after day.

Many couples get matching anchor tattoos to symbolise their eternal love. Or they wear jewelry embellished with this meaningful nautical symbol.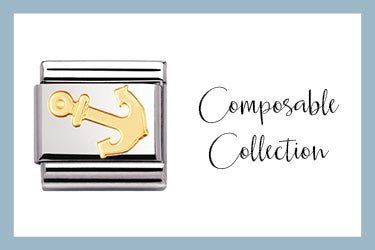 The anchor as a symbol of eternal love becomes a piece of elegant jewelry just for her. Delicate stud earrings transform this nautical symbol into a chic accessory that can be worn on any occasion: all that's left is to choose between gemstones as blue as the sea or classic sparkling Zirconia as a precious gift for your better half.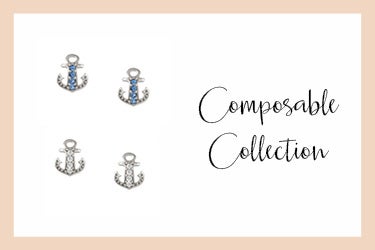 The anchor is also the perfect charm for your everyday necklace: the Gioie necklace is embellished with a delicate brilliant anchor and with grey jade gemstones, and is available in both sterling silver or with rose gold finishing.
Give jewelry decorated with the anchor: a strong symbol to represent your special bond! speciale!