Christmas is a festivity celebrated all over the world with new and old habits. There are many contact points among all the Christmas traditions spread in every part of the Earth over times, starting from the whish and gift-exchange to themed decorations adorning houses and city streets.

Decorations and gifts of course, even if tradition takes a different and peculiar form depending on where it takes place. What is certain is that grown-ups and children all over the world wait for Christmas and appreciate this festivity!



Christmas preparation: decorations and traditional meals in the world



One of the most typical symbols linked to this festivity is the Christmas Tree: it's not a coincidence that the habits of adorning the fir with lights, decorated balls and themed decorations has spread all over the world.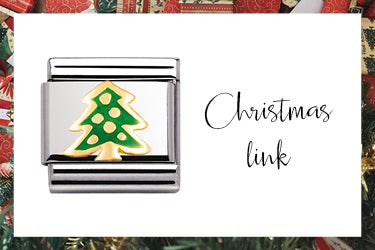 During this time, some Countries use some decorations that match perfectly with the local features. An example? In Australia, Christmas comes in the middle of summer. Here the houses' front doors are adorned with beautiful garlands of flowers, and people spend these holiday days lying in the beach or camping, since Christmas holydays coincide with summer vacation.

Holiday meals change a lot depending on where we are, just talking about different typical desserts during this holiday time. In Italy, it's not Christmas without Pandoro and Panettone, two soft cakes that every Italian bakery produces just during this period. In Finland and in the Northern European Countries they usually prepare spicy cakes, normally flavoured with ginger or cinnamon.

In France, the typical Christmas dessert is the Buche de Noel: its origins date back to the habit - still in use during Christmas Eve in the rural and hilly districts – of staging folk songs and dances around a bonfire while spending Christmas Eve in the open air, or around a burning log if they were in the house.



The Christmas gift-giving tradition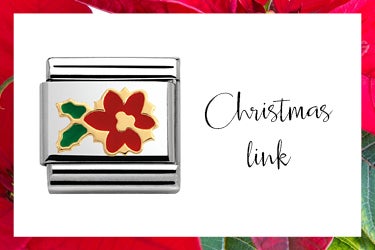 Gifts represents a deeply-rooted Christmas tradition in many world cultures, even if the gifts often assume different shapes and they are brought to kids from different characters and in different dates.
In many European Countries, it's Santa Claus who brings the Christmas gifts the night before Christmas: in England, Finland and also in Italy, the gifts brought by this funny man dressed in red will be opened when the kids wake up on Christmas Day.

Children from other countries, wait anxiously for St. Nicholas, giving gifts to all gook kids on December 6th.



This tradition affects Netherlands and lot of German areas, where children put their shoes outside the front door on the night of 5th December, waiting for St. Nicholas to fill the shoes with gifts and sweets overnight.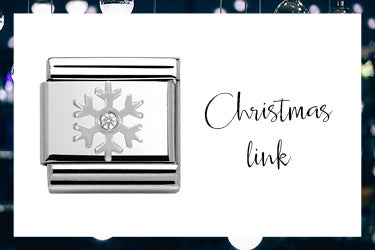 In Spain, the gift-giving usually takes place on January 6th, when los Reyes run through many Spanish cities, giving sweets and candies to the children watching the parade.



Where does the Christmas gift-giving tradition come from?

During holidays, not only children receive some gifts from Santa Claus, St. Nicholas or the Three Kings depending on the tradition: from time immemorial, grown-ups use to give each other Christmas wishes and gifts, too.

This habit, popular all over the world, seems to have very ancient origins, rooted in the paganism. Some theories say that this tradition dates to a Northern European pagan custom consisting on exchanging some propitiatory gifts on the Winter Solstice, which happens on December 21st.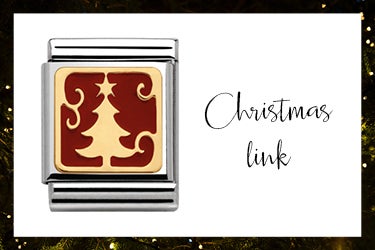 According to another widespread theory, Christmas gifts would be the evolution of the ancient roman habit consisting on presenting each other with consecrated branches as a good luck symbol for the new year. In the Ancient Rome, the gifts exchange took place on January 1st.
Whichever the gift-giving origin is and in whatever way it is celebrated, one thing is certain: everybody loves Christmas and its magical atmosphere!

Dedicated to all Christmas lovers, the traditional symbols became precious charms to adorn your personalized Composable bracelet: would this be the perfect Christmas gift for that friend or for that niece who would possibly spend every day in an eternal Christmas spirit?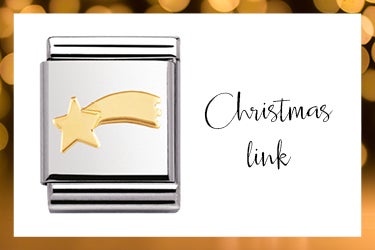 And more, the classic red poinsettia, to be given as good luck symbol for a dear one and the red and gold Christmas Tree, which decorates a precious Big Composable charm.

Fine and shining, the silver snowflake, to whish happy holidays to a girl who loves Christmas in its glamour version.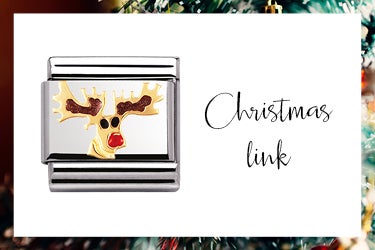 There are also all funny characters as the reindeer, that decorates the Composable Link perfect for a sweet Christmas gift for a little girl or a little boy we love.