Valentine's Day is almost here and now you have got to lock down all the details to make sure the evening is just right. How will you celebrate with your other half? An intimate, candle-lit dinner at home or a night out at a chic restaurant? In any case, on an evening like this everything has to be perfect and nothing left to chance, starting with what you wear. So, have you already decided what to wear on your Valentine's Day evening?

You are still in time to plan the perfect outfit to take your partner's breath away. So what should you wear on Valentine's Day? We have got 5 ideas for the perfect outfit complete with accessories and jewellery so you will be sure to shine all night long. Now all you have to do is pick your favorite and get ready for a magical Valentine's Day!



Look #1 - A Retro 50s Valentine's Day

A romantic Valentine's Day reminds us of times past and sometimes with a touch of nostalgia. If that idea inspires you then choose an outfit with a retro 50s touch that is both romantic and original.

A colourful fitted dress with a full circle skirt is perfect for a romantic Valentine's Day. Or if separates are more your thing, go for another 50s option by pairing a full circle skirt paired with a top with puff sleeves and some sparkly detailing in pearls or gemstones.



Look #2 - Sensuous and On Trend: The slip dress

The slip dress has been a Must Have on the runway over the last few seasons and will continue to reign on through 2019. The slip dress is a favourite for its versatility. Simple and easy to top off with shoes, jackets and accessories, you can find one from almost every brand.

If you love minimalism, choose a slip-dress in lustrous, smooth black satin for an elegant refined evening. If instead you want something more original, choose a coloured one. If details are your thing, pick a slip dress with lace and sequins and you will surely stand out. Pick a longer version if you want a sensual look without showing too much skin.

To make the most of the versatility of a slip dress pick accessories that you love.



Match the dress with a necklace to highlight the low neckline and personalise for Valentine's Day. Choose the SeiMia Collection and create your dream necklace for romance with our configurator: It is fun and easy!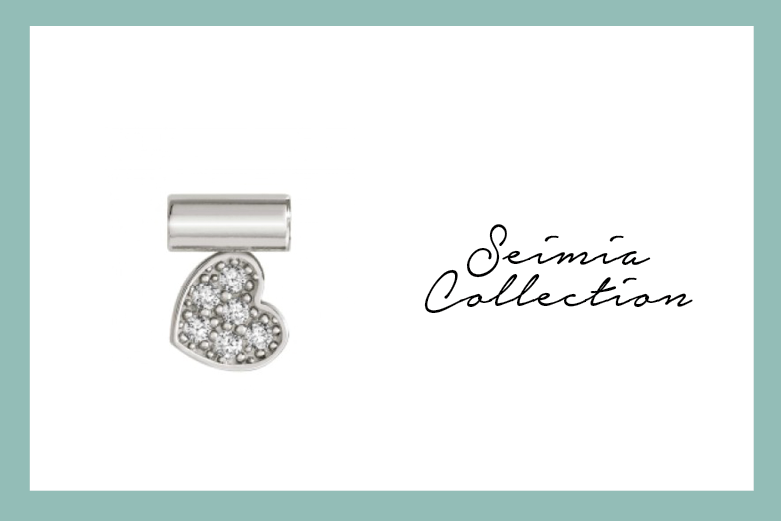 Look #3 - Fairy Tale Romance for Valentine's Day

Is your idea of Valentine's Day straight out of a fairy tale? We have got a number of ideas for you to create an outfit that will make you feel like a princess so you can celebrate a truly magical Valentine's Day. Live your modern fairy-tale love story with the perfect look to go with it, in pastels, like pink in all of its hues and shades, sky blue and lilac.

And what is more romantic than tulle and satin? Choose tulle in a full skirt and match it with a satin blouse with a full bow at the neck or some kind of feminine detail to make you feel elegant. But what jewellery to wear with this outfit?



For short or no sleeves, choose a blingy bracelet that will get noticed with precious stones that reflect the same colours of your outfit. If you choose something with long sleeves, a striking, luminous ring is a Must Have, once again with splendid natural coloured stones that pick up the hues in your outfit.
Look #4 - The Timeless Red Dress

In our list of the Top 5 Best Looks for Valentine's Day we could not leave out the timeless long red dress. Elegant, Sensual, refined, this dress embodies this holiday and is just the thing to wear to ta chic restaurant for a romantic dinner. The red dress, however, need not be formal. You can choose a kimono style with a belted waist or a long shirtdress, both perfect for a romantic evening at home.



And what colour combination is more elegant and chic together than red and gold? Choose minimal jewellery with a romantic touch to set off your red dress, like the Trendsetter bracelet with hearts.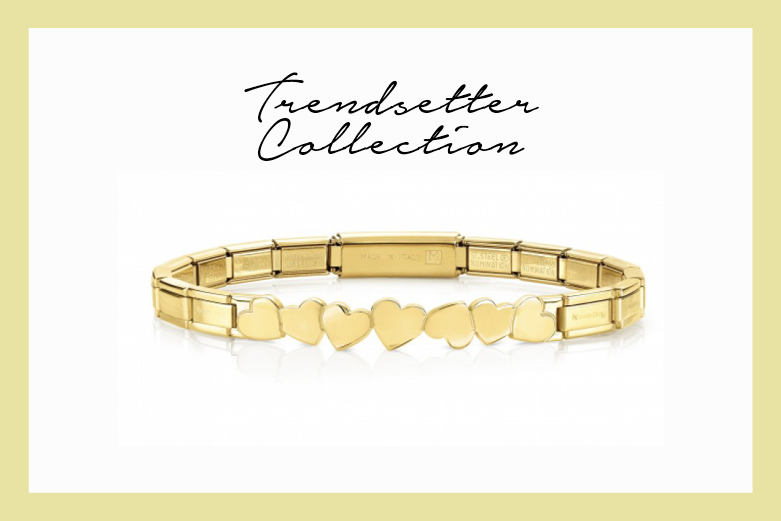 Look #5 - A Colourful, Original Valentine's Day

Who says that you can only wear red or pink on Valentine's Day? Be as original and outrageous as you want, and choose a look that best suits you even on a day that is as romantic as this.

Do you need an idea for a Valentine's Day look that is original and fun? Choose an elegant dress but in an eye-catching colour to brighten things up, like emerald green, perfect for a chic evening with some character. What jewellery should you match it with? A classic like a necklace with pearls is perfect; choose black pearls if you are feeling a little daring.

So what if you want to wear separates? Go for a classic in the world of womenswear: The colourful pleated skirt can be matched with a printed t-shirt and leather jacket.