If the daily grind has got your down, dear Pisces, March is just the time to break out and re-invent yourself. Lately you have been tripping down memory lane and mulling over the past. Now enough of looking over your shoulders, it's time to charge into the future and live in the now. Get started by setting out the right plan-of-attack, with two goals you know you can achieve: one for just you and another that includes someone else special. Simple, efficient strategy is the key and you'll find yourself falling in love with your life again in no time! Choose your Pisces birthstones and jewellery that goes with it to add a touch of luminous style as you fulfil your dreams.
Pisces Birthstones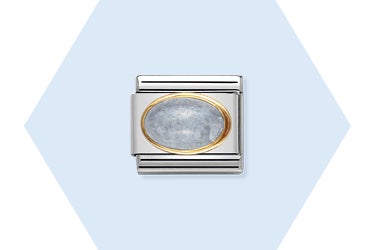 AquamarineAquamarine floats between colours of the palest of blues and greens and is Pisces birthstone. This stone gives strength and courage and helps those who wear it to let go of the past. This stone lends creativity and perseverance, the perfect gemstone for Pisces in 2017!
Blue Topaz
Topaz has marine hues that relax and encourage reflection. This stone is called the "wish stone" because it is said to help one find out one's true desires. Wear this beautiful gemstone and look inside your heart, you will find unexpected treasures, just waiting to be brought to light.
THE PERFECT JEWELLERY FOR PISCES
For Her2017 is the year for love: Love yourself and love life. But is it that you love? What is your story? The perfect jewellery for Lady Pisces is the kind that reminds you of who you are, all of those wonderful experiences and adventures, jewellery that will always make you smile: a Composable bracelet with new links from the Love Stories Collection is just the thing!!
For Him
Change is not an easy thing: it takes strength, determination and sometimes, a sense of humour. The perfect jewellery for the Pisces man is casual yet strong, like a leather bracelet from the Class Collection, to accompany you through your month.