The necklace is, without a doubt, one type of jewellery that's capable of revolutionising a look. It's an accessory that immediately catches your attention and carries the outfit. A necklace can be contemporary and minimal, a sign of simple elegance, or it can take on the role of a statement piece elaborate and full of gemstones and decorations. And it can be long or short, with pendant charms, straight or multi-strand.

There's the perfect necklace for every outfit chosen based on the effect you want to create, chosen according to your clothes' neckline, on your hairstyle, and if other jewellery is present. Here we've decided to concentrate on one specific type of necklace: long, which are the most versatile, and can be worn in lots of different ways in order to always create a new and different look.

Let's take a peek at five fashion trends for wearing long necklaces.



#1 Long pendant necklaces for casual outfits

Long pendant necklaces are one of those accessories that never goes out of style: many women choose symbols, hearts, feathers and letters in the form of relatively large pendants to decorate their jewellery, and which can be worn on many different occasions.

For example, a long pendant necklace goes perfectly with sporty looks. The iconic "sneakers, t-shirt and jeans" look gets more interesting when you add an ironic charm, especially when the charm has a special meaning. A long necklace with a heart-shaped pendant is always a good idea when you're looking for a charm that will add a romantic touch to your days.

For anyone who loves wearing fun accessories that gives insight into their playful personality, there are the necklaces from the new Messaggiamo Collection: long stainless steel necklaces decorated with pendants containing personal messages and details in Cubic Zirconia, chains and glitter. Choose your favourite: the charm can be transformed into a single earring using the special accessory which comes with each necklace in the collection!



#2 A long necklace with pearls for a retro evening



Pearls have an old-world charm which makes them highly sought after by many women. And we don't just mean the classic short strand of pearls: a long necklace with pearls is an accessory with a bit of a vintage flavour and should be worn on evenings out by the woman who wants a retro look.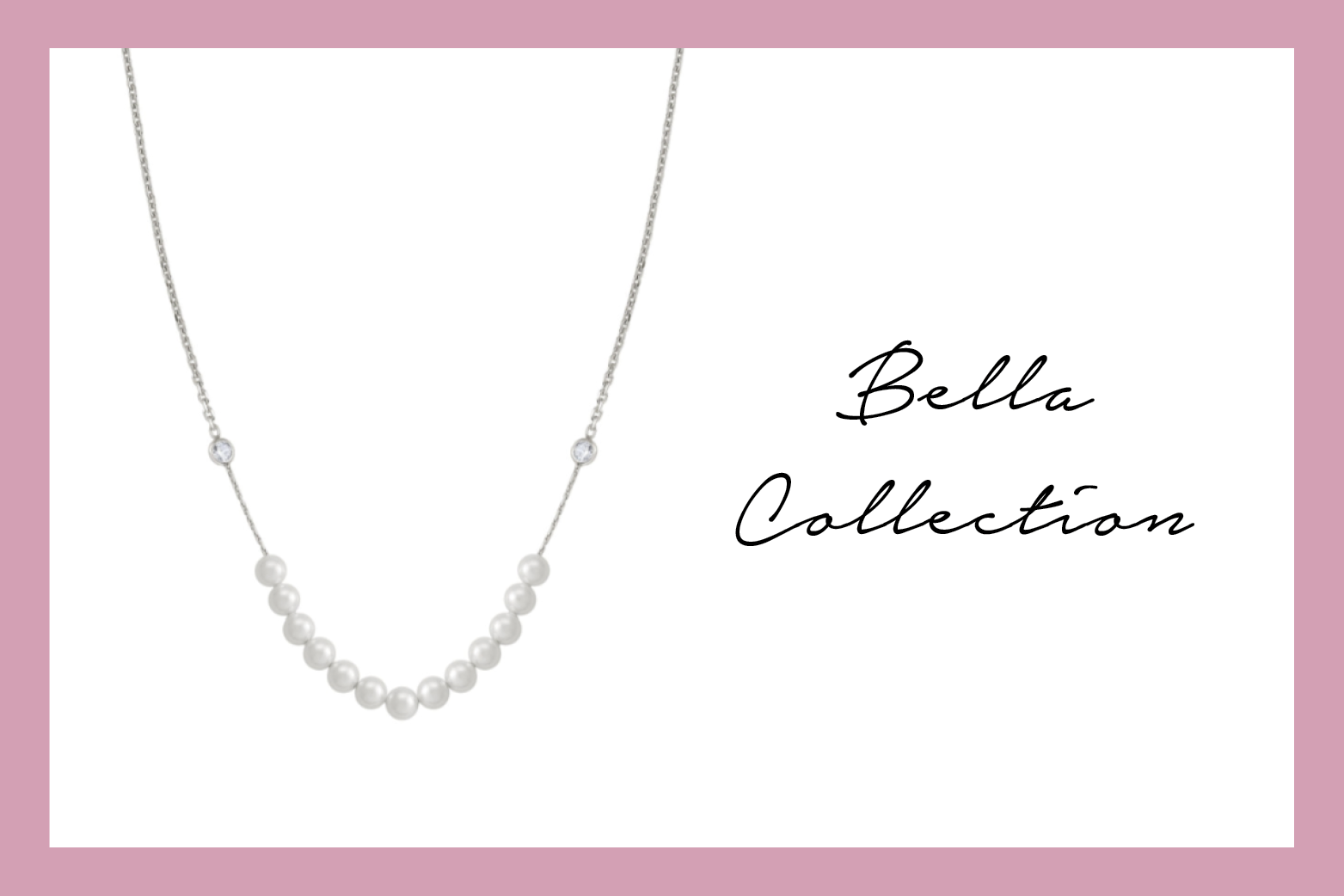 A black tube dress, a dress with a boat neck, or a strapless: dresses which recall 1920's fashion go together perfectly with long pearl necklaces and immediately recreate the Charleston flapper look.



#3 Multi-strand necklaces for dresses and elegant evenings out



Another type of long necklace you can wear on special evenings is the multi-strand: several different chains draped over an asymmetric one shoulder top creates a bold look to wear to a fun party with friends.
The long multi-strand necklace is a statement piece and works best with monotone dress with minimal details, especially when the necklace has charms, appliqués and sparkling gemstones.

The multi-strand necklace instantly becomes an edgy accessory when it has two strands in silver and black gemstones, for when you've chosen a bold rock-and-roll look from your wardrobe. New Roseblush Collection necklace with double strands in silver and black gemstones.



#4 Long necklace in rose gold for dreamy ensembles



The long necklace is an accessory that doesn't have to be worn only in the evening or with elegant outfits: when you choose one with a simple design and delicate colours, you've got jewellery that's perfect for light, airy daytime dresses. Why not go with a metal in warm tones?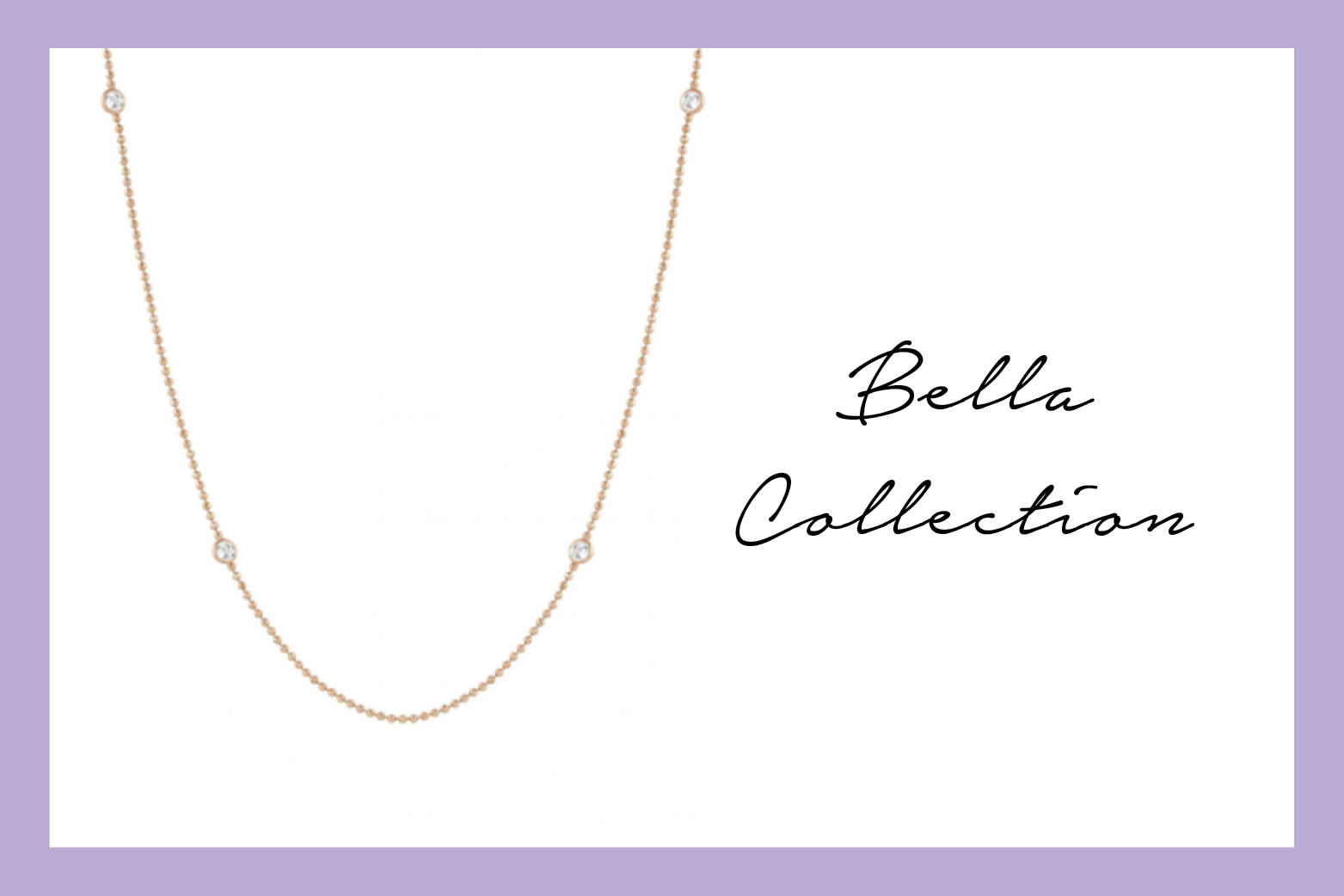 The long necklace in rose gold with pastel coloured crystals is perfect for flowy dresses with a classic round neckline for a look you can wear wherever the day takes you.



#5 Necklaces to wear over blouses: gemstones and rock-and-roll pendants

A gemstone necklace is the perfect accessory to wear to many different events and with all sorts of different outfits. By choosing one with coloured pearls, you'll liven up the basic crew-neck t-shirt that you wear in your free time. And why not also wear it with a men's style dress shirt buttoned up to the top for a look that rocks!

If you want to wear a necklace over your shirt or blouse, another option is to choose a medium-length one with more pendants: it's a choice which conveys a bold personality, especially when paired with a men's style dress shirt. Our favourites are made with lightly burnished brass, like the one with a skull and ring from the Freedom Collection, perfect for both him and her. Discover all of Nomination's necklaces on our website and choose the necklaces which go best with your style for every occasion: in addition to long necklaces, we've got short necklaces, ones with gemstones, and necklaces with symbols, like zodiac signs and initials.

There's more to fashionable necklaces than just long necklaces. One of today's major trends involves necklaces with your initials or your name, which you can create alongside sparkling pendants from the SeiMia Collection: letters, symbols, coloured gemstones and delicate chains can be used to make the customised necklace.