Christmas and New Year's celebrations are over: we can finally take a well-deserved rest without thinking about organizing dinners or choosing presents for relatives or friends. Wait just a sec: Valentine's Day isn't far off, the most romantic day of the year!

Well, organizing a day for you two will surely be easier that planning all Christmas events, but for such an important day it is necessary to think about something special for our better half!

Thinking ahead is a very good idea: you will find a table for two in your favourite restaurant or you will organize an amazing journey outside the city. Here you can find our suggestions to prepare a Valentine's Day surprise for your partner.



A candlelight dinner for two

A timeless classic, nevertheless romantic: a candlelight dinner for two in a cute restaurant is a great way to celebrate Valentine's Day. You can choose a place which is very significant to you: your first date, your anniversary or another important occasion you two have spent together.

Of course, this must be a surprise: so, do not spoil anything to your partner about the night out you have planned and unravel the mystery just when you will be at your favourite restaurant.



At the end of the meal, surprise your partner once again: it's time to give him or her your Valentine's gift. For her a romantic bracelet which celebrates this magic night, for him an engravable jewel with a personalised love message.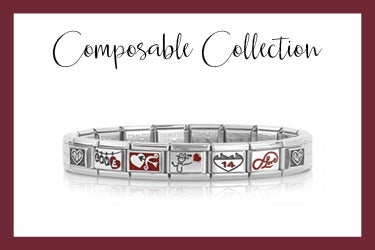 A romantic out of town excursion

Do you want to spend your Valentine's Day in an original way? Your partner and you love adventure and you want to spend the day in a livelier way instead of the classic dinner out? Take the opportunity to organize a surprise journey for Valentine's Day!

This time of the year is perfect to enjoy beautiful landscapes, excellent for a romantic out of town excursion. Any ideas? Walking along snowy paths, an entire day to go skiing or to visit a seaside town: the strand is even more extraordinary in winter!



A relaxing moment for couples

Instead of dining at the restaurant or enjoying adventures someone prefers enjoying some peace and tranquillity. What you want the most is to spend a Valentine's day enjoying your well-deserved relax with your partner?

There are many ways to live a relaxing experience. For a couple, happiness may mean wearing comfortable clothes and spending some time at home watching their favourite tv show or enjoying a day for self-care, maybe going to a spa to take care of themselves.

Whichever your idea of relaxation is, make sure your day is a surprise after another. Little by little you can reveal tiny details about the plan for you and your better half, choose a special gift for him or her to finish your Valentine's Day 2018 on a high note.

An accessory describing your love step by step, could be the gift idea for him. Create the personalized Composable bracelet you can dedicate to your partner: choose the precious Links decorated with symbols and charms and compose your sweet message.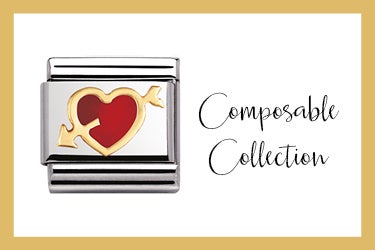 Are you looking for other symbols to describe your love story? We suggest you many other romantic gift ideas to surprise a special man or a special woman on Valentine's Day!