"And now, as you graduate to begin anew, I wish that for you. Stay Hungry. Stay Foolish."
Steve Jobs, Commencement address to Stanford University
A degree is one of life's most important achievements. It is the time when girls and guys are at the end of the chapter of their studies and are catapulted into a world that holds for them new responsibilities. The sacrifice, the commitment, as well as the satisfaction, joy and success, experienced during the academic career will be amplified and adapted according to the limits of the world of work.

Graduation Day remains one of the most memorable days in family albums and among every guy's indelible memories. To make it even more unforgettable, you need a special gift. Something original, which describes him or her in a personal and effective way.

If you too are looking for the perfect gift to celebrate a degree, here is some advice for you with Nomination Jewellery.
If the graduate is a guy

Often, when a gift is intended for a guy, finding a gift idea is very difficult. Here are the trendy Nomination products designed for HIM:


Simple and linear, this Composable is definitely suited to a guy who is attentive to his aesthetic side and has unexpected tastes!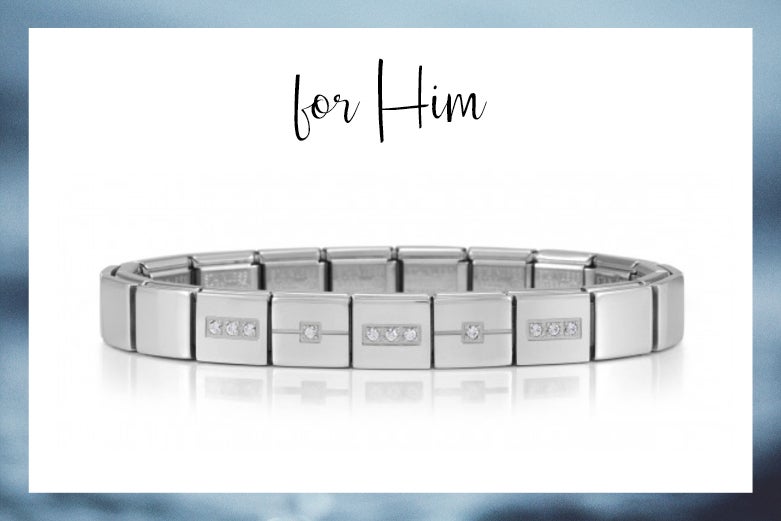 Even the Trendsetter bracelets are a great solution for a new graduate who is ready to fly and become a Man: you can choose the one with the satin finish chessboard nameplate, the one with a small point of light, the Smarty with screw heads, and many more!


A watch is a classic that never ceases to be updated and to amaze. Nomination, in the Time Collection, proposes various models to personalize with the time and future successes: check out all of them!


If the graduate is a girl

If on the other hand the graduate is a girl: the question is no longer "what can I give her?", but "what does she not already have in her jewelry box?". Everyone knows that starting at a tender age, little girls receive a good amount of jewellery of various kinds: only some of these gifts have the privilege of becoming important and really significant to her.

Our advice is: give jewellery, but only if it is good quality, trendy and if it really represents the new graduate! So here is our selection:



The Bella Collection definitely offers a lot of good ideas! An example? The silver bracelet with a crystal... to win her heart at first glance!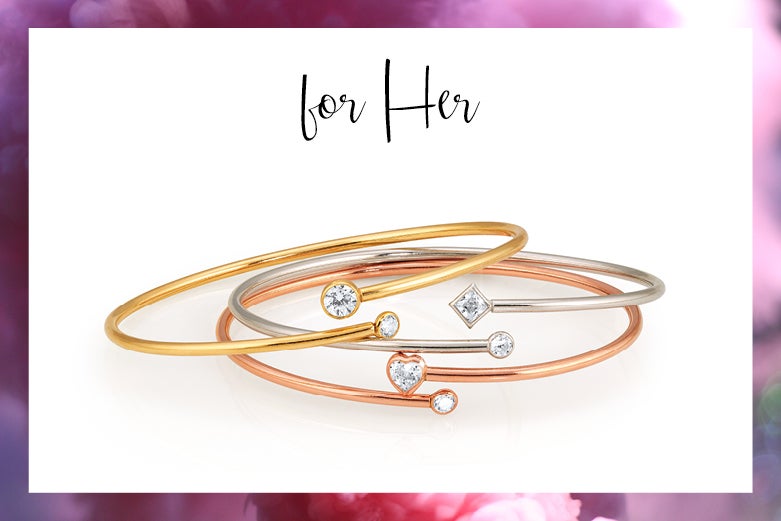 The MyBonbons Collection is especially suitable for girls who love Bon Ton style, are romantic and love to stand out. There are bracelets, necklaces and earrings, and you can also give individual charms, which represent letters or symbols in gold, silver and rose gold.



As for him, also for her there are watches in the Time collection: one of the most feminine models is the one with a bracelet-like leather band, or the one in rose gold that is very trendy this year.
For the most sensible girls fond of a meticulous and timeless style, you can not go wrong with the Trendsetter bracelets: among them one of the most suitable is the one with a plate and phrase (for example, "Follow your Dream" "Be yourself"), or the one with a crystal in the centre.
The most suitable links for graduation

Another idea may be to personally compose a bracelet with Links from the Composable Collection: this way you are sure to present something truly unique and personalized and not make a mistake. The choice of links is very personal, there are so many!

The link specially conceived for the occasion of graduation is the one that depicts the Mortarboard, the classic hat that is tossed into the air after the exciting moment of the Proclamation.

If you want to choose the Link according to the type of degree, there are endless possibilities. Here are some suggestions: A Veterinary graduate would appreciate the Links with animals: pendant and non-pendant, in classic or big sizes, the choice is vast!

For those who graduate in scientific disciplines, the links with numbers or symbols such as the one with infinity are perfect.

For Naval and Nautical Design, graduates, there is the Nautical Alphabet for those passionate in this field, it will be a special gift to receive a good luck letter or a set of letters that constitute a word of special significance.

Graduates in Medicine would appreciate Links with blood groups, while links representing Nature and Flowers are perfect for graduates in Botany and Agricultural disciplines.

Did you find the idea you were looking for?