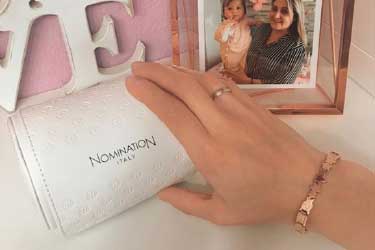 Mother's Day is an opportunity to thank maternal figures everywhere for all they do, day in and day out, for their families as women and mothers. The bloggers have got some great ideas to help you choose the perfect jewellery for this special day.
Jewellery for Engraving

For a special occasion or as a reminder of an important moment, inscribe it onto jewellery. You'll find many options which can be customised with a handmade engraving!
Personalised gifts
The Composable Collection is dedicated to everyone who wants to express themselves through the jewellery they wear. Composable bracelets are completely personalisable and allow you to
create a unique and original accessory
every time which tells your story.

Jewellery box

Give your mum the Composable jewellery box to keep your jewellery safe. Take care of your jewellery and add new links to celebrate the special moments in your life all the time.