Ciao! Hello! Salut! Γεια σας ¡Hola! Hallo! Czesc! Здравствуйте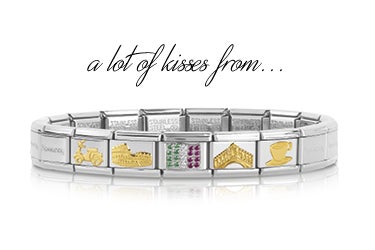 The Italian word for Journey is Viaggio from the Latin word - viaticum - which expresses not just the journey itself but also the essential items you need to take with you. But what are those indispensable items you need to pack before setting out on your travels? Guide books, comfortable shoes and a pocket dictionary are no longer enough.
No one leaves without the adrenaline, the curiosity and the desire to discover unfamiliar destinations and distant lands. People and places that remain part of the journey but leave a lasting impression, memories imprisoned in photographs or represented by a precious charm on your Composable bracelet.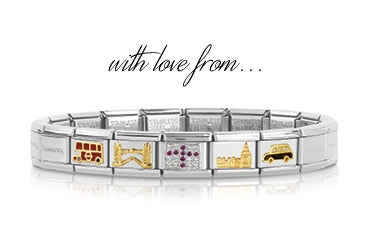 Experiences, memories and emotions captured in precious symbols for you to add to your bracelet to celebrate your own life journey and those unforgettable moments you have experienced or shared with people around the world.

Create your bracelet with all the symbols of your trip to remember the places you have visited and to share with the people you meet on your next adventure.