Christmas rush is getting faster and faster: we're about a month before the most magical time of the year and time to find the perfect Christmas gift for the people we love is running out!

One of the most important gift to choose – therefore one of the most complicated –is certainly the present for your girlfriend: how is it possible to find a very special Christmas present that can surprise her and let her understand how much she is important for us?

The matter can be complicated: you need the right idea and you need to make it real in a short time. Do you need a hint to find a Christmas gift that would make happy even the most demanding women? Which is the right way?

First hint: jewels light up every girl's eyes. And if it is the boyfriend who offer the gift, then it will be more magical, because it is soaked with sweetness and romance which make every girl's heart melt.

Which is the second hint? Actually, we have a lot, a real collection! We have selected for you the most romantic jewellery among our jewellery collections to let you answer very easily to one of the most difficult questions of this Christmas 2017: which is the perfect gift for my girlfriend?
#1 A personalised bracelet that tells about you

Is there anything more romantic than a personalised bracelet that tells about someone's love story? For Christmas 2017, choose your basic Composable bracelet and personalise it with all the precious links dedicated to the sweetest feeling ever!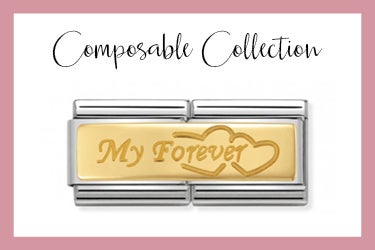 Otherwise you can choose one of the love theme Composable bracelets which are already assembled. Do you want to tell your girlfriend that for you she is a real angel? Choose the Composable Classic Bracelet My Angel in Gold!
The message "I love you" decorates the plate in rose gold, which plays the main role in this wonderful bracelet in steel, enriched with a brilliant charm adorned with Cubic Zirconia stones.



#2 Earrings to wear during the Christmas holidays

Small, precious and romantic: earrings are a perfect Christmas gift for your girlfriend, who could show them off during the most enchanting nights of these holidays.

If you are looking for a brilliant accessory, that would make your girlfriend's smile glow while she opens the box, you can choose the Earrings with Stars and white Zirconia, available in silver, rose and yellow gold. Are you looking for some very sweet earrings?MyBonBons collection proposes a model in steel decorated with a small heart in yellow gold.



#3 Sophisticated necklaces for a special Christmas

Are you looking for a very special Christmas gift for your girlfriend? A necklace decorated with romantic brilliant charms is what you need. Stella collection proposes a very elegant necklace decorated with stars and brilliant zirconia, to surprise your girlfriend with a very shining jewellery.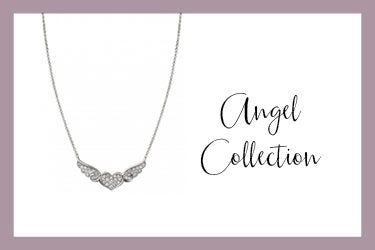 Is there a sweeter symbol than a winged heart adorned with diamonds? Choose for your girlfriend a necklace with an important pendant, which represents love as a magical open eyes dream! The Angel Heart Edition necklace is available with silver, yellow gold or rose gold finish.