Christmas is coming: we're a month away from the moment when the whole family will be reunited around a table sharing moments of joy and exchanging Christmas presents. Wait a second: you still haven't bought your Christmas presents? No worries about it, you still have time to find a gift for the ones you love.

What do you think about starting from the Christmas present for your boyfriend? Our better half, live partner and companion in many adventures, he surely deserves a special gift, pointing straight to his heart. That's why we've prepared for you a selection of men's jewellery you can dedicate to your boyfriend during this Christmas 2017: discover them all!
#1 Necklaces for men with engravable pendant

A shield, a plate or a classic cross? Nomination necklaces for men are decorated with charms and pendants that can go with every outfit or style: all jewels are realised with high quality materials, such as steel and wonderful brilliant details in Cubic Zirconia.

Do you want a very cute Christmas gift for your boyfriend? Lots of necklaces for men are customizable with an engraving on the back of the pendant, which will keep forever the special love message for your boyfriend.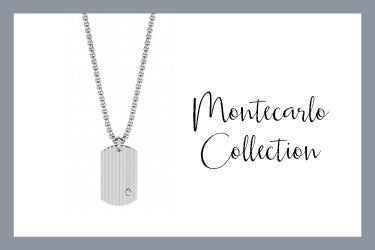 #2 A customizable bracelet to let you fly away

Do you want to tell your better half you'd like to fly away with him on a journey, maybe an exotic and mysterious destination? Why don't you tell him your wish in an unusual way? Say it with Nomination and Composable Links!

Create the personalised bracelet for him to describe the trip you want to take together: do you share the passion for skiing? Are you dreaming of a trip to Australia?



Choose among our Links and charms dedicated to winter sports or dedicated to all sports you can practice on distant lands, or among the ones decorated with flags, in order to compose a bracelet that tells about your dream trip.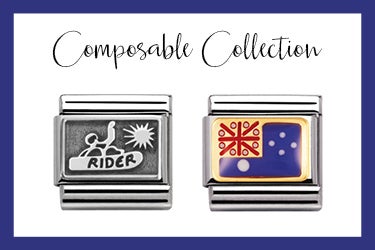 #3 The accessory for man that makes the difference

Details are fundamental on every occasion, whether it is necessary a formal outfit or a more casual one: a very good reason to take into consideration men's accessories among the possible gifts for your boyfriend!

The ultimate accessory for man is certainly the watch: classic, with steel strap, or more casual, with coloured silicon strap, it is the must have jewel to complete the outfit for every occasion. Nomination men's watches will satisfy any wish in terms of style, discover them all!

Not just watches, because there are plenty of accessories that can complete a man's outfit.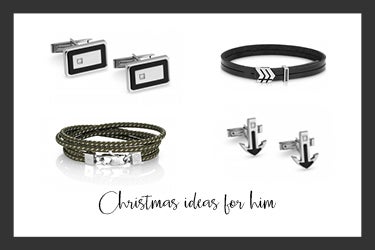 Among all Made in Italy jewels signed by Nomination, you will find the elegant cufflinks from Class Collection: classic, with a rectangular shape, or a bit funnier, with an anchor? You just need to choose the most suitable for your boyfriend!
Key chain is another must have accessory: what would happen to the house keys or car keys without its help? The man who cares about every detail of his look must have a daring key chain!

We have some suggestions for you: Class Collection comprehends some gorgeous steel key chains you can dedicate the boy who always wants to look perfect! Choose the pendant that fits perfectly for him: circle or rectangle?