Il Christmas is not just a moment to be spent with your family and your dearest friends: this holiday time, with its magical atmosphere may become a romantic moment, to be shared with your partner.

The Christmas Eve Dinner can be a romantic candle light occasion, Christmas day may be the occasion for a walk through an enchanted place. Gift exchange will be the moment to remember the most beautiful things of your love story or to renew each other promises.

You just need one more thing: the perfect Christmas gift dto be dedicated to your better half. Here's for you some hints concerning the most beautiful romantic gifts for your partner to spend a magical Christmas in couple!



Romantic Christmas gifts for her

Relive good moments spent together with our better half always gives a big emotion, even when you remember the easiest things.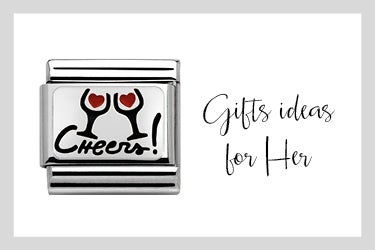 And your first holidays together? A romantic trip full of unforgettable moments to the capital city of love. We are talking about that idyllic trip to Paris, to be repeated as soon as possible in order to remember your first holidays as lovers.

No emotion would have been bigger then the fact of living your everyday life together.



Sharing the everyday easy things, tiredness while coming back from work and fast breakfasts in the morning: living together, with all those little things, is a moment to be celebrated, especially if this is your first Christmas in your new home.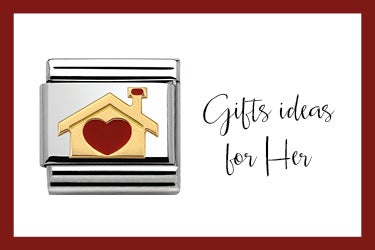 Will your romantic Christmas be a moment to be dedicated to projects and good intentions to be maintained within next year and the following ones?



Then the perfect Christmas gift is the one that can renew every day your promises of love. Choose the I love you Bracelet with heart, for a sweet and precious wish.
Romantic Christmas gifts for him

And for him, what to choose for a very special Christmas present? Finally, we know it, boys can be very romantic and a gift from their girlfriend will awake that sweet side that sometimes they forget!

Also for him our Composable Links can picture step by step your love story on a very special piece of jewellery: the Composable Bracelet. Love is indelible as a tattoo: what about choosing the charm with heart and parchment with the two sweetest Italian love words?

And if he still doesn't have a Composable bracelet to be personalised, Christmas 2017 could be the perfect moment to receive one and starting to write his own story, charm by charm.



For a unique and meaningful gift, you can choose to engrave for your partner your eternal love message on a precious jewel. Our suggestion?



Montecarlo necklace with steel pendant. A piece of jewellery with a modern design, that he can combine very easily with every outfit. On the back of the jewel? Your love words secretly kept on its back.