Waiting for the last cold, grey days to give way to warmer temperatures, we can't help but get ready for the arrival of spring by checking out the fashion trends of the season. Colour, colour, colour: this is the must this season, which dictates clothing and accessories that go from the most shocking shades inspired by the '80s, to the most delicate pastel colours.

Leave your black and gray clothing in the closet: this next spring-summer season will be a real triumph of colour, even for the evening, when outfits are studded with sequins, feathers and fringes. And let's be clear: the chicest outfits of the season are those that combine several colours into a single look that's daring, creative, and inventive.

Are you frightened by the idea of putting several hues together? Not to worry: we have tips on how to combine the fashion colours for spring-summer 2018 for all occasions, including what to do about jewellery and accessories.



Pastel colours, candy shades

The most elegant days of spring-summer 2018 are tinged with optimism, thanks to the pastel shades you should have as part of your wardrobe.



Feminine, delicate and super-chic, the powder pink mauve, the sorbet yellow, the Little Boy Blue - which is included in the Pantone colour palette of the year - are the colours to choose for men's cut suits for women, pleated skirts and romantic dresses to show off at your best friend's wedding.
Pastel colours as a total look or several shades worn together? A suit with masculine trousers and an oversized jacket in delicate mauve is a great choice for the daytime, especially if you've got important appointments or meetings at work. For more informal occasions, a perfect match is made from candy pink and soft yellow sorbet: choose them for a longuette skirt combined with a men's blazer for truly chic daywear. As for the accessories? Play with the shades of the two colours, or add a shocking touch, like an orange or turquoise clutch bag.



Shock colours and 1980s inspiration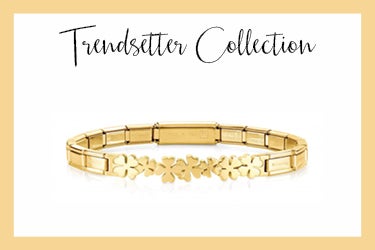 If pastel colours are not for you and you prefer more vivacious hues, you'll be happy to know about another fashion trend for spring-summer 2018, which calls for bright colour combinations, such as orange, Cherry Tomato red and Schiaparelli pink.
It's a return to the shocking colours of the '80s, also with regard to the combinations: pink and red get on like a house on fire, just as orange and Pantone's Arcadia green, do, if you can believe it. And for fans of the most eccentric decade of all time, there's even better news: not only are the colours of those carefree years back, but also the shapes. Blouses and jackets are made with voluminous fabrics, and most importantly, they have wide shoulders and puffed sleeves. Eveningwear includes cocktail dresses studded with coloured sequins and metallic fabrics, which hint of glam-rock.

Everyday accessories are very polished, in materials such as vinyl or PVC, often in optical white. And what about the jewellery? The must-haves of the '80s were flashy gold pieces.



In the blue that is painted blue!

Start dreaming of the Caribbean sea and your next summer holidays: outfits that include all the nuances of the sea and its blue waves are among the chicest of the season. It's the perfect choice during your most hectic days: in fact, in chromotherapy, blue is always attributed with having relaxing and soothing properties.

From Pantone's Little Boy Blue, a shade of light pastel blue, to the more classic navy blue, up to the lightest periwinkle: creating an outfit that plays on these nuances isn't that complicated, and it's guaranteed to have a major impact. To soften an outfit in very bright blue tones, opt for white details: a blouse, a pair of ankle boots – a major trend this spring - or a bag. It's a fashion statement that appeals to the most sophisticated women.

What jewellery can be worn with outfits that play around with shades of blue? If you want to brighten up your outfit with brilliant but discreet pieces, choose silver accessories with clean lines: a long necklace with coloured crystals is a must-have detail for an outfit with class.



Alternatively, you could go for a bracelet that transports you straight to the California coast: made of stainless steel, the Composable bracelet with motorcycle is decorated with two coloured Charms, blue sunglasses and a black motorcycle. Jewellery that's also perfect for him!