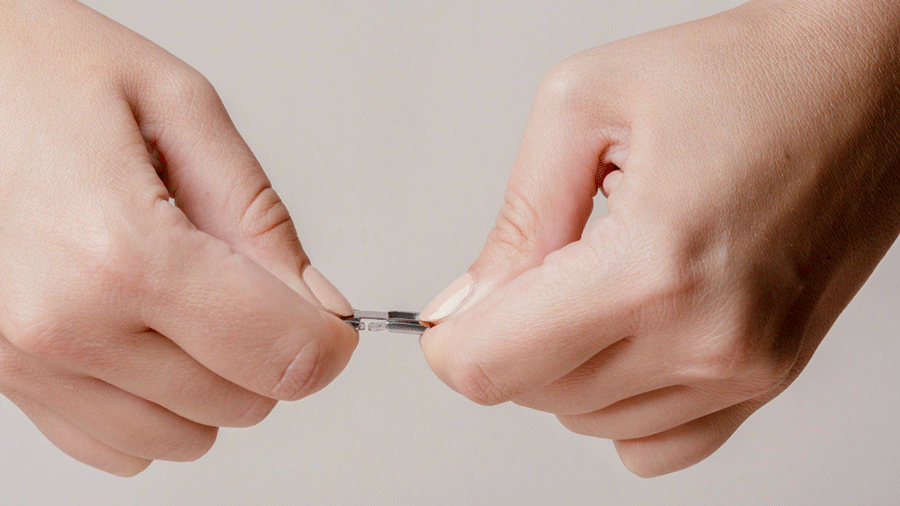 Composable is the bracelet symbol of Nomination brand jewellery: an invention that revolutionized the landscape of Italian valuables, becoming a real style icon that is imitated around the world.

A valuable, artisanal and quality bracelet , with a modern design, affordable price and, moreover customizable: a never-before-seen idea for jewellery that marked the beginning of Composable's success story.

Made of many steel links that are connected with an innovative spring mechanism, the bracelet is customizable with the addition of new links: dalle lettere ai simboli, dalle pietre preziose ai charms, il catalogo di Nomination si arricchisce ogni stagione a seconda delle ultime tendenze moda.

But how do you add new links to your Composable bracelet?? The operation is simpler than ever: you can put together your own personalized bracelet! Not only do you choose how to compose it and in what order to assemble the links, but you can also easily add them on your own.

Here are the three steps to customize your Composable:

#1#Stretch out the bracelet links

The first thing to do to insert a new link into your Composable is to stretch out the links that make it up, gently pulling it at the two ends as if it were an elastic band: thanks to the spring mechanism that connects all the links to each other, it's really simple. And the action is even easier if you use the Link separator that Nomination designed for the thirtieth anniversary of the brand.


#2 Unhook the links

Once the links are stretched out, grab the two links between which you want to insert your new personalized tile: the two are linked by a sort of hook that is invisible whilst wearing the bracelet. With a bit of skill and patience, separating them will get easier and you can do it on your own.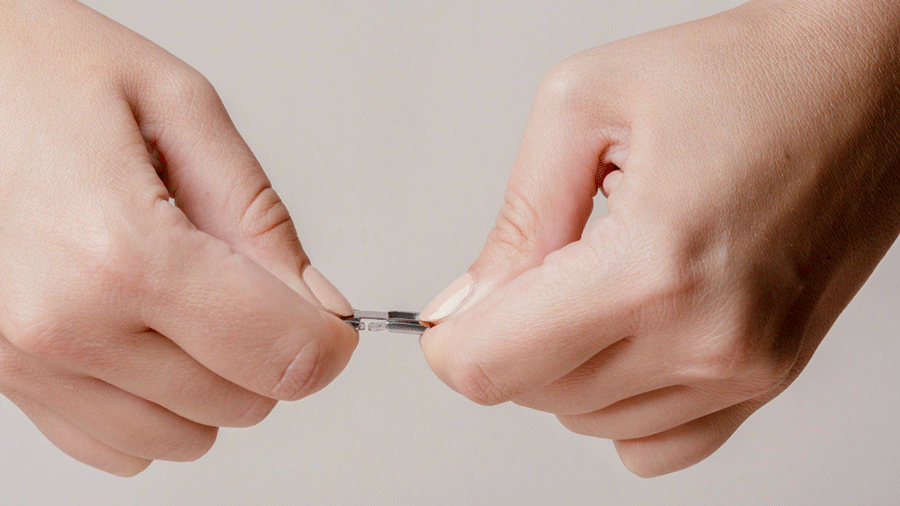 #3 Add the new link

All Composable Links are equipped with the same system that makes it easy to connect one to the other. The operation to add the new tile to the bracelet is therefore exactly the opposite of the one described in step #2: use the existing hooks in the link to insert it between the two previously separated.


And that's it! So you can reinvent your bracelet whenever you want, adding from time to time that piece that tells something new about you and your story.

Our trick: Try not to leave a Link on its own. Two or three links in a row are more manageable and with enough experience your fingers will know how to take apart and put together the bracelet quickly.

Did you know that the same spring mechanism is also used for the steel watch bands in the Time collection? That is how a watch becomes a piece to customize as you wish, either for yourself or as a special gift to someone you love.