Summer has come and gone and as is the case every year, Composable took centre stage!
Our Spanish bloggers and influencers elevated their looks by wearing Nomination bracelets composed with their most important links of the summer. They customised their jewellery using brightly coloured links with summer themes, and with others that recalled an appreciation for the joys of everyday life.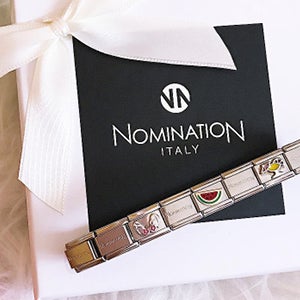 It just goes to show that even during the summer, Composable made it possible to work a look that's easygoing and incorporates the seasonal along with our long-term passions and interests!