The decorations, the tree, lunches and dinners with the family: these are just some of the things to start thinking about when Christmas is approaching, but certainly the most thorny issue is another. What is the right gift for each of the people close to us?

Every year it is the same story: weeks and weeks of looking for the perfect gift and it comes down to the last second. Because it is so hard to find a gift that is as original and unique as the person we want to give it to.

This year there is a different tune: ideas for a truly unique Christmas gift have come early! What is the right idea to surprise someone we love? Personalised jewellery! Choose the one that best expresses how you feel about the one you want to give it to from Nomination jewellery.

You will find unique and original Limited Edition jewellery, sparkly ones to illuminate every festive evening, jewellery you can make unique with an engraving or bracelets and Composable Links to send your message to someone special. Choose your favorites!
Personalised gifts for your partner

The Christmas gift for your partner is certainly one of the most difficult to choose, because we are always looking for something unique and inimitable that can best express our feelings: personalised jewellery with engraving is just the right romantic gift idea.

For your girl, choose the Extension Messages with Engravable Plate and Heart Bracelet: a treasured bracelet made of steel with details in gold and brilliant Cubic Zirconia. The protagonist of this jewel is the engravable gold plate you can personalise with a special message for your girlfriend or wife.

If you are looking for a Christmas gift that truly makes your girl shine during the holidays, the glittering Stella collection earrings are just right. A Cubic Zirconia encrusted silver star, from which hangs another small brilliant stone: a jewel that will illuminate the face of every girl during the magical Christmas holiday nights.


An elegant accessory is the perfect gift for your guy: the steel Class Necklace, finished with details in black enamel and a brilliant Cubic Zirconia stone, which can be embellished with an engraving on the back, to keep your love note a secret.
Best friends deserve original gifts

Each of us has that vital person in his life that we can always count on: in this case we are not talking about a family member, but a best friend, someone with whom we have shared a thousand adventures and laughs and who truly deserves a gift special.

Ladies, for your best friend the perfect gift idea is an exclusive bracelet, with a unique and stylish design, but not without a touch of sweetness: the Special Edition Silver and Brass Bracelet, with its beautiful cascade of hearts is the right thought for Christmas. Choose to make a gift also to yourself: wearing the same friendship bracelet will make the bond with your best friend even stronger!

Guys, even your best friend deserves an original gift: why not choose a limited edition bracelet for him, too? The Special Edition Bracelet for him is made entirely of steel and silver, combining the iconic Composable links and a chain: a men's accessory that immediately screams style and character, to match with the most casual everyday outfits, and why not even those more classic.
Special Christmas gifts for brothers and sisters

Brothers and sisters are our lifelong companions , with whom we have shared so many of moments of everyday life. Smiles, jokes and mischief: in short, our life would not be the same without the typical squabbles between brothers!

To thank a sister who has always been right by our side, as our confidant and the one who supports us in everything, it takes a gift that tell her how important she is to us.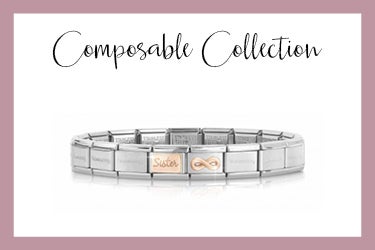 The Composable Bracelet with rose gold details may well be the right choice. The protagonists of this bracelet are the word "Sister" engraved on the plate and the charm with the infinity symbol , emphasizing the unbreakable bond between two sisters.
If you're looking for a truly glamorous gift idea for your fashion-addicted sister , then you can opt for the Extension Glitter collection Double bracelet: two stretchy steel bands wrap your wrist with great character while the decorative plate with coloured Swarovski crystals illuminates the look with boldness and elegance. All that is left is to choose the right color for the precious coloured stones!

And for him? A stylish jewel, to wear on every occasion including the more informal ones, is the perfect Christmas gift to tell our brother how much we love him. Any idea?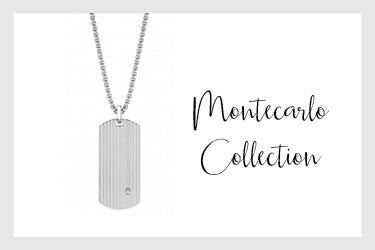 On the back there is a big space for engraving: personalised jewellery with engraving is the perfect gift to tell someone how much we love them.



For mum and dad, personalised gifts from the heart

Last but not least, mum and dad: come on…we cannot not think of a personalised gift made just for them! What should we choose to let them know how important they are to us?

The Christmas gift for Mum is the Composable Bracelet with the charm dedicated just to her: the gold heart with the "Mum" engraving . A treasured jewel, to surprise your mum with the most unique Christmas gift under the tree!

And for our dad? Out of all the Christmas gift ideas that have come to mind and you aren't able to choose the right one? Even for the coolest dad, personalized jewellery could be the best decision.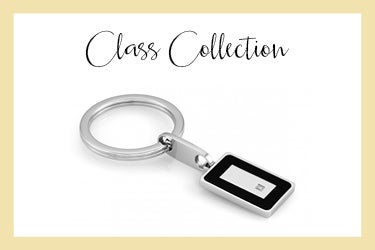 One of the most classic men's accessories ever is the keychain : the one from the Class Collection represents an elegant and trendy accessory thanks to the design and modern materials used in its creation.