Once we are done with Christmas shopping and with Christmas gifts, we have another little problem to solve: how to dress up for the New Year's Eve party? No matter how you celebrate, during such a magical night you must wear an extraordinary outfit!

The right occasion to venture with an outlandish and sophisticated look:green fire for glitter, paillettes and long dresses, to be worn on elegant and exclusive parties. Keywords? Shining! In order to reach our goal jewels are our best allies, which will make shine also the simpler outfits. What we nedd is funny and shining accessories, to be combined with our New Year's Eve outfit or to be worn in many other different daily occasions when we want to feel beautiful.

We have some suggestions for you.



Long or short necklaces for your New Year's Eve outfits

Fine silver, lively yellow gold or delicate rose gold? You just have to choose the precious metal that goes best with your outfit. Brilliant necklaces from Stella Collection are available in all three precious finishes and they are decorated with star-shaped charms.



Brightening earrings that will go with every look

Another must have accessory in order to shine on the New Year's Eve are the earrings: our Stella collection proposes different models you can choose depending on your outfit or on your hairstyle.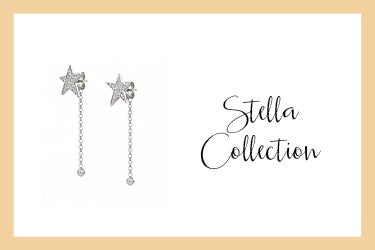 The smaller earrings, such as our stud stars, are the perfect jewel for those who will choose a very peculiar outfit: a touch of light in order to shine in moderation.



Shining bracelets for elegant dresses

Really versatile and easy to match with every look, bracelets from Stella collection are realized in precious Steel and zirconia.

The chain bracelet with plate decorated with two brilliant stars will match perfectly to all your dresses, even if you choose not to be very formal on New Year's Eve.



The right choice for a modern and high-class outfit is the rigid open bracelet: an accessory with a sophisticated design, for those who want a fine detail to make shine their own look on New Year's Eve.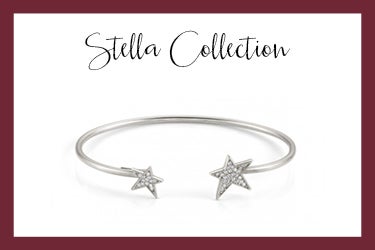 Do you want to personalize your own Composable bracelet with some brilliant charms? Glitter Nights collection is what you were looking for: a set of Links decorated with golden and glitter details, for a modern and very glamour look!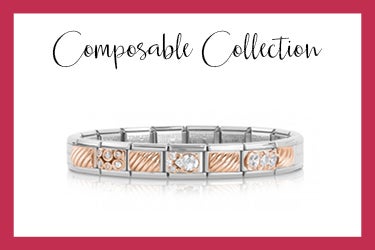 There are also the composed Composable bracelets dedicated to those who want to shine with elegance: The Bracelet Couture Romance is a classy accessory, enriched with charms in rose gold and brilliant stones.
The right jewel for those women who want a chic touch for their New Year's outfit!

But there is also other Nomination jewellery for those who want to shine on New Year's Eve: discover all our necklaces, bracelets, earrings and rings from Stella Collection,combine them to have a stellar parure and get a very space total look!