As they do each year, Pantone, the absolute authority in the world of colour, has announced the shade for 2019: Living Coral, a dynamic and energetic hue, perfect for brightening up your looks during the spring and summer months, which aren't that far away.

This unique version of pink coral will rejuvenate and modernise classic outfits, and can also be combined with contrasting shades for a bolder effect that's great for parties and summer cocktails.

Not sure where to begin? We've got 4 tips for how to choose the Living Coral look that's right for you: chic, romantic, vivacious or punk? The choice is yours, and whatever you choose, don't forget the accessories: the right jewellery can transform a look from plain to glamorous all in one go.



#1 Pantone's Living Coral in an outfit that's chic

Yes, it's vibrant, but it's also perfect for a classy chic look for important work events, or for elegant occasions this spring. How should you wear Pantone's Living Coral to create an effect that's super chic? In a total look!

Imagine a Living Coral tailored suit with cigarette trousers and a men's cut blazer, paired with matching pointy stiletto pumps: it's a look that certainly won't go unnoticed, but it still maintains its professionalism. A bold step forward!



What jewellery can be worn with an outfit like this? Let's stick with pink hues: choose a classic tone-on-tone accessory like a watch, which can be customised with Composable Links just the way you want depending on the occasion.
#2 A romantic look for the 2019 Pantone colour

A warm hue like Living Coral is also perfect for your more romantic looks: the tulle skirt, which has been very on trend these last few seasons, turns this shade of pink coral and becomes a fluffy pouf to pair with a satin top or a denim shirt for a modern, stylish outfit you can wear in your free time. When combining the skirt with denim, we suggest wearing knee-high boots.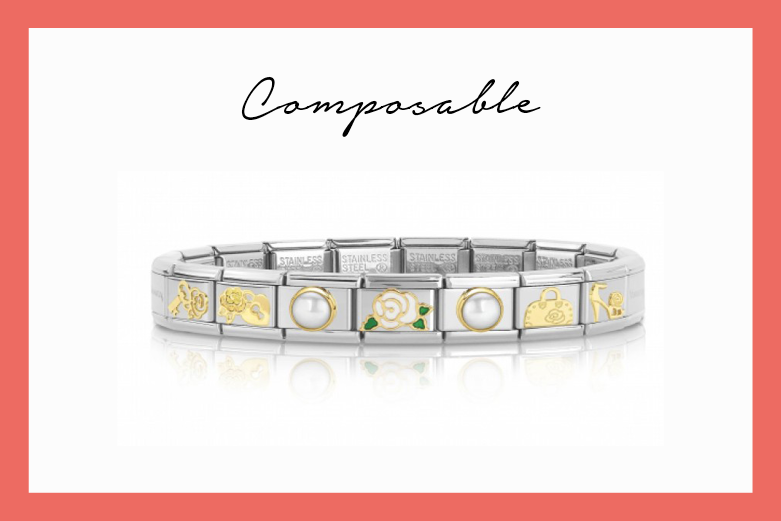 #3 Dare with Living Coral: the Pantone 2019 colour for a bold look

How do you create a Living Coral outfit that's really bold? Go with a look that's made up of maxi volumes and different colours One of the biggest trends this Spring-Summer is volume: this trend finds its inspiration in oversized clothing and 1980s' structured shoulders worn to the max.



Volume, fullness and a mix of bright colours: these are absolute musts for this season's boldest looks. Just which colours can you combine with Living Coral? Definitely with vibrant and intense yellow, but also with turquoise and orange for a look that's sure to get noticed.
For maxi volumes, go with mini earrings: choose your favourite contrasting colour from among the many options in our Earrings collection.



#4 Pink is Punk, like Pantone's pink coral

Who would've thought that a shade as warm as Living Coral could ever become the basis for a punk-inspired look? And yet, it's totally possible to create an eccentric and fierce look using this tonality, as was proven in several Spring-Summer runway shows, such as the one presented by Prada.

The high-waisted miniskirt is the Living Coral piece for a punk look, and should be paired with a top that has a print in contrasting colours like black and yellow. A black leather belt and matching statement clutch are of course musts. To complete the look, go with a headband that matches the top, red pointy high heels and sheer or fishnet knee-high stockings. Use this as a source of inspiration for how to wear Living Coral in a creative way, for example at a party with friends.

To complete the look, a necklace with a personalised message: spell out your name or motto for a fun, playful look!