Halloween, of course, the holiday with Celtic origins which has spread all over the world and whose ghoulish image has won over adults and kids alike.

October 31st has become an occasion to wear Halloween outfits and fancy dress inspired by ghosts and goblins and to have fun theme parties. Jack-o-lanterns, spiders, and skulls are musts not only as decorations for your home, your school, and your office, they're also used to decorate the clothing kids and adults wear on this magical night. Halloween is the moment when everyone can become witches, skeletons, werewolves and other monsters and mythical creatures : little ones dress up and go door to door shouting, "Trick or treat?", and the older crowd has fun at Halloween parties.

Of course, you can still celebrate Halloween without wearing fancy dress: if you don't want to go all out, you can still create a macabre outfit with gothic jewellery and dark colours that recalls the spookiness of Halloween. A look which plays on dark themes without going overboard.

How can you create the perfect outfit for Halloween night? With the right jewellery and accessories for both him and her.



Links de Halloween : l'araignée, la citrouille et la tête de mort sont les symboles pour vos fêtes

Your Halloween accessory can be a cool bracelet decorated with this holiday's most recognised symbols: the perfect jewellery for her, for him, and for kids. It's great for everyone because with the customisable Composable bracelet, you've got an adjustable bracelet that can be adapted to fit every wrist size, even the smallest: just remove or add extra Links to tighten or expand your bracelet.



Here's how the Composable bracelet instantly becomes your Halloween jewellery: terrifying like a spider, scary like a jack-o-lantern, spooky like a skull.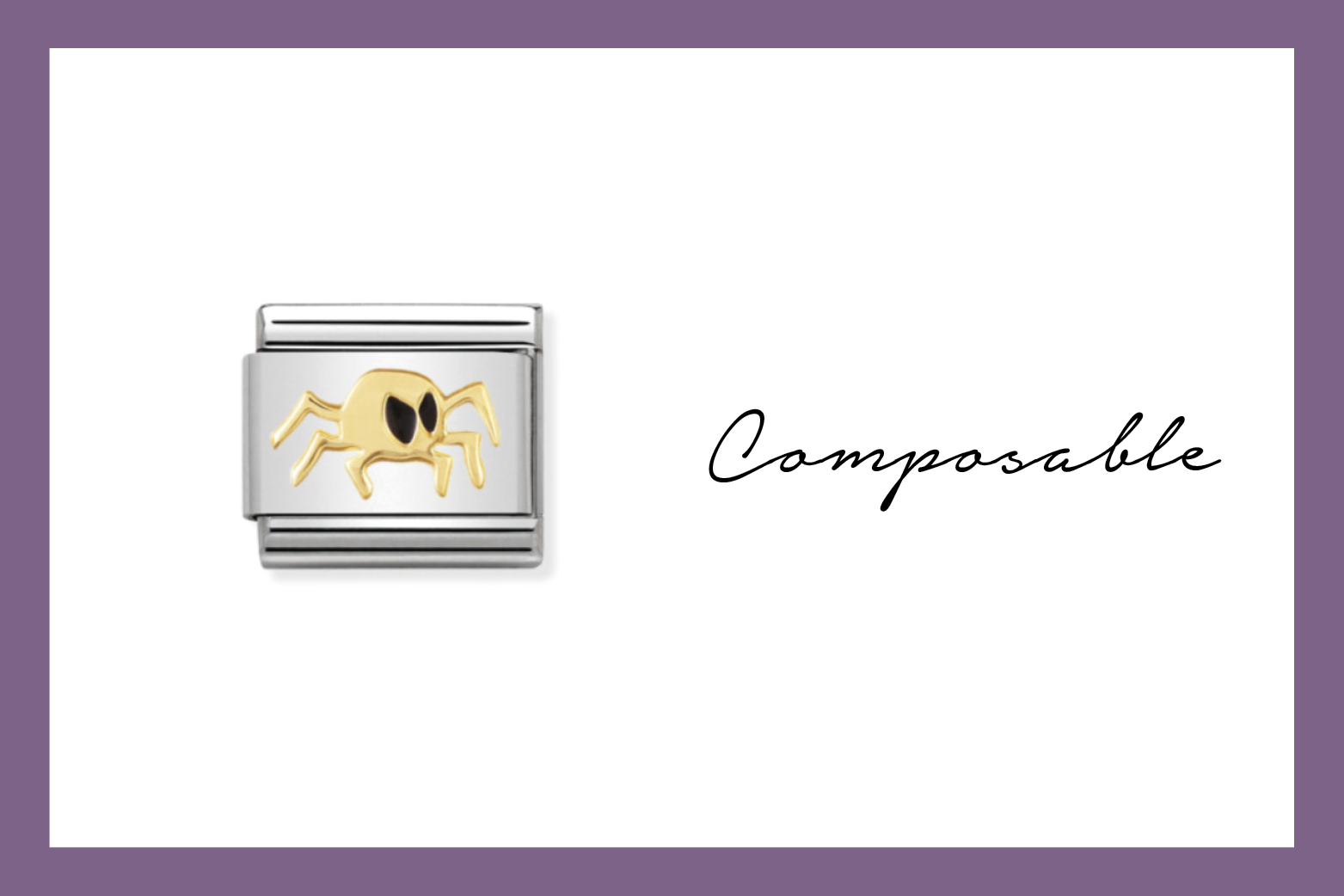 Halloween clothing: dark outfits and jewellery for her

For all the ladies who want to celebrate Halloween but who don't want a look that's over the top, the solution is to go for a dark look.



Black clothing, velvet and lace in darker shades, dramatic make-up, gothic rings and chokers, and voilà, Halloween is served.
All it takes is a bit of ingenuity to create a look that's dark and glamorous and is perfect to show off at a Halloween party. If you're more romantic and don't want to be without a touch of sparkle even on a night as tenebrous as this, add the Link with the black heart-shaped gemstone to a Composable bracelet fit for a witch. Or opt for a Composable bracelet with black pendant charms: the right embellishment for a mysterious and magical evening.



To complete your look, choose Halloween earrings with an antique gothic feel: a purple oval gemstone placed in a decorative setting.