Memories are a precious asset, a little treasure that each of us safeguards in his own way, fishing a little gem out every now and then to brighten any day. Keeping the memories alive is important: who doesn't think of a happy moment from the past when feeling a bit down?

Helping this little treasure to grow and stay more beautiful and shiny than ever isn't so difficult: for every great time we always take away an object, a photo, a ticket that makes us feel all the emotions again just looking at it. Because every special moment deserves a keepsake that is just as special.

An engraving in metal makes every moment indelible. An engraving makes any object unique: choose jewellery with engraving to make every moment memorable. Are you still looking for the right way to give a keepsake to a person you love?
Love keepsakes for him and for her

Love is certainly what impresses more memories in our mind: just think of how many moments that step-by-step make up this long journey called "love." The first date, the first walks together, the embarrassment, the first kiss and then the anniversaries, living together, to daily life together, the funny traits, the romantic traits: in short, love really leaves so many memories that deserve to be celebrated, just the way they are.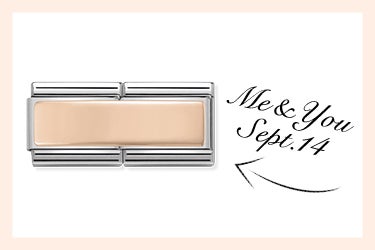 Write your long love story on the Composable Double Link: for her, delicate Rose Gold, for him, shining Silver. Engrave your messages and compose your personalised bracelets. A special gift idea that will accompany you on the long journey you have undertaken together.
Anniversary or your better half's birthday? A piece of jewellery with personalised engraving is the romantic gift you were looking for.

A modern style bracelet to wear on any occasion is enriched with precious details in gold: a charm with a sparkling heart and a plate ready to bear your love note. The gift idea for your girlfriend or wife to remember a birthday or a special anniversary!



And for him? The personalised gift that carries a love note is the Trendsetter Men's Bracelet with Steel Plate. Unlike the bracelet for her, this piece of jewellery with engraving will carry your words on the back of the plate, guarding a secret message that will only reach your boyfriend or husband.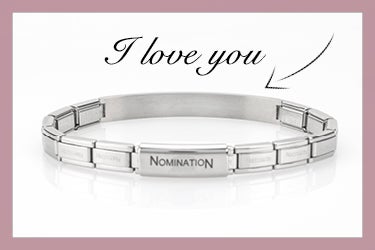 Special moments to remember in the family

The family also gives many reasons to carry a special keepsake every day. The family is always present in all the events that mark life and change, sometimes revolutionising it: a precious engraving in metal is the perfect symbol to remember a special once-in-a-lifetime occasion.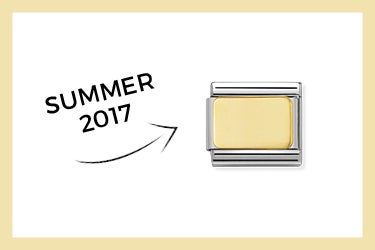 Put together a personalised Composable Bracelet with Composable Classic Links engraved with a special message for your loved ones: there is one for all the people you love!
The Link in silver to send your dad a special message on his birthday, the one in Rose Gold to dedicate a sweet thought to a wonderful new-mother. Yellow gold, precious and shiny, is the plate to be engraved for once-in-a-lifetime occasions: a brother or sister's college degree, for example, which represents an unforgettable and proud day for the whole family.


A friend is a real treasure

You share everything with a friend (male or female): secrets, laughter, sad moments, experiences, travels. All this leaves indelible imprints on the mind and heart which soon become memories: memories that would never be the same without the friend who was with us in that moment.



Share the same memories, keeping them alive with shared accessories. Friendship bracelets or pendants are not a new invention: there are really so many pieces of jewellery dedicated to best friends!
But why not be inspired by these ideas to create your own personal and unique friendship jewellery? A phrase that only you and your best friend know the meaning of, the invented jargon you tell the secrets with, a word that is only yours.

There are so many ideas to create personalised jewellery for you and your best friends: but what are the accessories to choose from?



The Double Link in Gold, to add a new and very personal piece to your Composable Bracelets: a gift idea that tells the story of your very special bond.
For your friend for all time, a keychain to take with him at all times: the elegant hexagonal shape of the Class jewellery collection for men is made of the most durable steel and allows you to personalise the back with your shared life's motto!

And for the best girlfriend who has been accompanying us since school? A precious steel and gold bracelet to customise with your special message may be the gift that suits your needs. Choose the Extension Messages Edition bracelet with the infinity symbol: because the bond with a friend will never break, whatever happens in life!