Originating in the United States, in recent years Black Friday has become an established tradition all over the world. It is a day dedicated to discounts and big businesses: the perfect time to purchase high-quality jewellery at a low price, either for yourself or for someone who is important to you. This is the time to treat yourself to a long-coveted gift or to start purchasing Christmas presents for your nearest and dearest. Taking advantage of this day of amazing discounts and deals is the best way to make an early start with your Christmas shopping: among our discounted products, you are sure to find the perfect gift for everyone who is important to you.

When is Black Friday 2018? This year, Black Friday will fall on 23rd November: let's find out which jewellery pieces will be discounted so that you can take advantage of our great prices to treat yourself or someone close to you on this Nomination Black Friday!



The perfect Christmas present: Nomination Composable

Start your Christmas shopping early: choose your Christmas gifts from our selection of discounted Nomination jewellery. Give someone you love the gift of precious words engraved into metal, and placed beneath the tree: choose from our Nomination Composable bracelets and Links.

Among our discounted offers for Black Friday, you will find many Links to express your feelings to those who are important to you. There are tiles that celebrate love, with tender messages to dedicate to the person you love, or symbols and stones, to symbolise a promise of love that will last forever.

There are also Composable bracelets and Links dedicated to the family: whether for mum, dad, a sister or brother, choose a personalised bracelet at a special price, for a Christmas gift that will celebrate your special bond. And then there are our coloured stones, symbols and letters in gold: these Links are perfect for enhancing a piece of fashion jewellery to dedicate to a special person.



Black Friday: discounted jewellery for him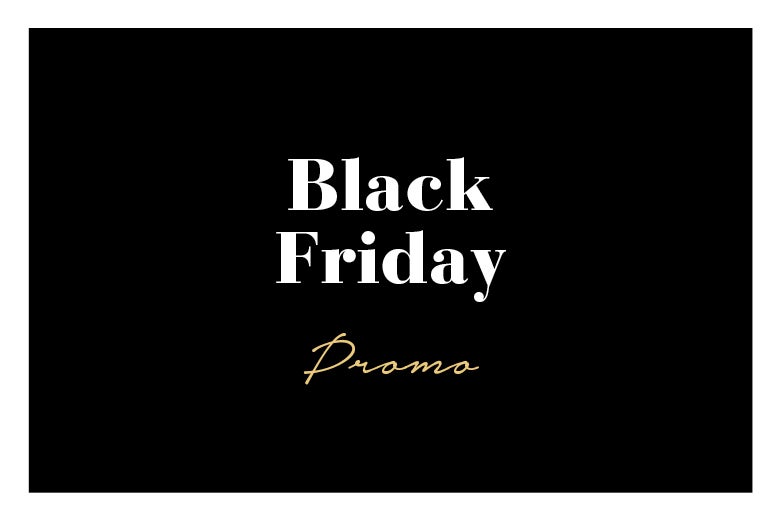 Let's start with gifts for him: among our Black Friday offers you will find jewellery and accessories for all occasions, from more informal items to more glamorous pieces.
Whatever the style of the man you want to treat with a gift this Christmas, you are sure to find the perfect accessory. A steel bracelet is a jewellery piece that pairs perfectly with many different looks: it can be simple and minimal, for a man who loves casual and informal outfits, or embellished with gold detailing and stones, to be worn on special occasions when he wants to look truly chic. Shapes, colours, various metals: choose the perfect one for the man you want to spoil!

And there is more besides bracelets: we also have many accessories dedicated to the modern man who cares about his look. For example? Our cufflinks, for special occasions, or our sunglasses – an essential accessory for both summer and winter.



High-quality discounted jewellery and accessories for her



Black Friday is the perfect time to start purchasing Christmas gifts for the most important women in your life: your fiancée, your best friend, your sister or a woman you want to amaze with a precious jewellery gift.
We have plenty of suggestions for her among our discounted jewellery for Black Friday: there are long and short chains embellished with pendants or brilliant stones – perfect for adding a touch of class to any look, or bracelets in steel, silver, yellow gold or rose gold. Then there are earrings and rings: whether subtle or more striking, decorated with brilliant stones, pearls and charms, there is something to suit the taste of every woman.

This year, get a head-start on your Christmas shopping: you will find the perfect accessory for every woman, so that you can surprise her with a piece of jewellery that will allow her to carry a little piece of affection with her at all times.

Discover all our discounted Nomination jewellery for Black Friday: 23rd November is the perfect day for finding great deals at low prices. Get a head-start on your Christmas gifts or treat yourself to a little gift.