Valentine's Day is almost here and so the time has come to prepare something for lovers and sweethearts. What little surprise should you plan for your loved one? There are a lot of ways to celebrate together: a day trip to change things up a bit, live a new experience together or plan a romantic dinner at your favorite little restaurant.

Of course Valentine's Day can be just as lovely and romantic at home, especially if it is on a weeknight, like in 2019. We've all got to get up the next morning so plan some relaxing romance. You can organise a simple meal and create the perfect atmosphere with a romantic film to watch as a couple on the couch. And don't forget a special gift, token of your love, to celebrate Valentine's Day and your love story in style.

Our list of the best films can help you plan a romantic evening and get something sparkling to go along with it. Tell your love story like it was a movie: create your personalised Composable bracelet to have a keepsake of every special moment.



A Classic Romantic Film: Annie Hall

Woody Allen's Annie Hall came out in 1977 and is a classic amongst Romantic Comedies, to be watched and enjoyed time and again. The love story between Alvy and Annie set in New York City in the 1970s is a tormented one with highs and lows.

Alvy is a successful comic, Annie a flighty, quirky girl with undiscovered singing talent. They come from different worlds and each brings their own baggage and obsessions that make their relationship a bumpy one. Alvy narrates a story of their relationship, by this time at its end; the story goes beyond the relationship and is also a meditation on deeper, universal themes like life and death.

Romantic and funny at the same time, Annie Hall is a perfect film to watch as a couple even if at the beginning of the film we already know that the relationship is over. Because this love story during the course of the film becomes a comedy and is rewritten, this time with a different finale..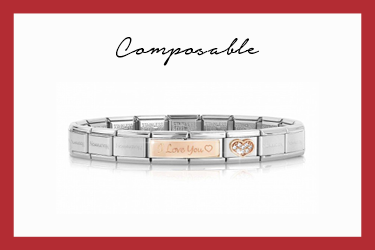 A Period Film for an 17th Century Love Story: Shakespeare in love

If you love period films you can't miss Shakespeare in Love, this Valentine's Day. This romantic film set in the 17th century has Joseph Fiennes and Gwyneth Paltrow in the story of a young Shakespeare living in London and writing Romeo and Juliet. In those times only men were allowed on stage but Lady Viola (Paltrow) rebels against these rules forced upon women of her time and dresses as a man to play the role of Juliet. Here she meets William and they end up falling in love.


A beautiful, romantic love story from another era is the perfect way to set the mood on Valentine's day with your sweetheart. Pair it with a Composable Promises Love Link, dedicated to those who believe in everlasting love.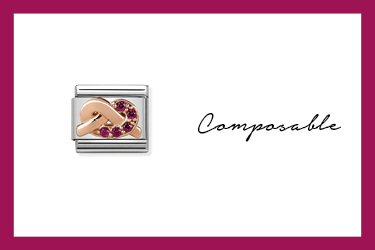 Ghost: A Romantic and Otherworldly Valentine's Day Cult Classic Film

Raise your hand if you have not seen the romantic cult classic Ghost at least once. Even if you are not a fan of romantic tear-jerkers, this is a movie that you have just have to watch.

Released in 1990, the film tells of love story that is tragically interrupted when the New York banker Sam dies. Death, however cannot keep him from his woman's side as her guardian ghost Sam does his best protect Molly with the help of a medium played by Whoopi Goldberg, who lightens the story with her funny and endearing jokes.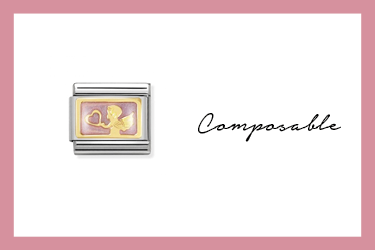 The Perfect Romantic Comedy to Watch Over and Over: Notting Hill

Notting Hill, a modern love story where a Hollywood Diva falls in love for prince-charming-boy-next-door: This romantic comedy released in 1999 with Hugh Grant and Julia Roberts is a real fairy tale story that is incredibly romantic but makes you laugh through to the happy ending.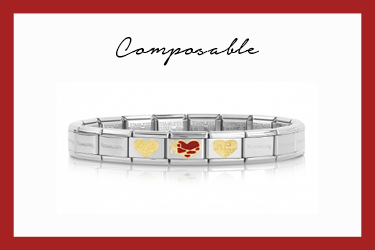 Musical Romance: Moulin Rouge!

Moulin Rouge!Is all about romance, passion and is is a Must on our Top 5 Films for Valentine's Day. This latest version of the story was released in 2001 and has superstars Ewan McGregor and Nicole Kidman in the roles of Christian and Satine, lovers forced to hide their feelings and relationship to save their careers. Christian, a theatre screenwriter and Satine, the diva of the Moulin Rouge, can never be together and their dramatic, tormented love story sweeps up the viewer with its rich soundtrack. Both McGregor and Kidman give magnificent acting and singing performances that are even more impressive due to the fact that neither is a professional singer.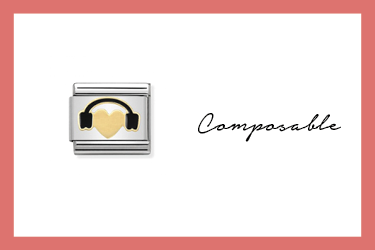 This musical sweeps you off your feet from the beginning to the end and is the perfect film to watch and listen to together. Accompany this musical with a Composable Heart with Headset Link for a love that moves to the beat!
Would you like to find more inspiration for Valentine's Day Gifts? Tell your story with the personalised bracelet and Composable links to tell your love story with a composable bracelet: you will find the perfect link for every special moment!